First Tuesday: Brian Ward will talk about Martin Luther King's Visit to Newcastle Fifty Years Ago
Professor Brian Ward is a historian of the modern US South, the civil rights movement, popular music, the 1960s, and Anglo-American cultural relations.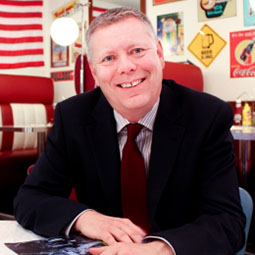 Brian is Northumbria University's first Professor in American Studies. Previously, he held the Chair in American Studies at the University of Manchester (2006-2012), served as Head of the Department of History at the University of Florida (2000-2006), and taught at the Universities of Newcastle upon Tyne (1991-2000) and Durham (1990-91). He is currently Chair of the British Association for American Studies.
See his article on why Martin Luther King came to Newcastle and what the visit meant.